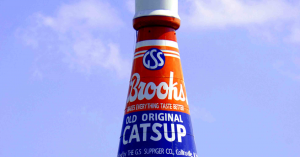 Sometimes the day-to-day routine can get boring, but all it takes is a little perspective and travel to see things you had no idea existed. These bizarre, freaky, or just plain strange Illinois attractions are good pit stops on a road trip or visits on their own.
Goat Tower
Did you know that in Africa they build houses for goats? This skilled climbing livestock gets their own little protective towers with a spiral of wooden boards to serve as stairs. You can see a replica of one of these towers in Findlay, where a farmer's goats get to live in their own stylish highrise. The tower is on private property, so please view the tower from a distance. Bringing binoculars will help you see the goats climb the tower steps.
Historic Museum of Torture Devices
This one won't go over well with everybody, but for the macabre-minded, this museum has over 40 exhibits that peek into some of the darkest things humans have done to each other. Located on East Broadway in Alton, the museum is working on an expansion called "The Odditorium," which displays voodoo paraphernalia, quack medical cures, strange instruments, medical techniques from the Civil War, and other curiosities.
Gemini Giant
You won't get far traveling down Route 66 without seeing at least a few things that make your head turn. Perhaps the weirdest of them all is Gemini Giant, a 30-foot tall spaceman with a classic rounded sci-fi helmet, meant to honor the Gemini Space Program. This creepy sculpture smiles as he wields a small rocket like Paul Bunyan with an ax. It is one of the Muffler Men, large masculine sculptures relevant to their locations, used as creative advertising. Many of the Muffler Men are charming, but putting that masculine, smiling design onto a retro spaceman led to some weird results.
World's Biggest Catsup Bottle
This roadside architecture is over 60 years old and has drawn up a major fan club in Collinsville, IL. This 170-foot water tower features a giant bottle at the top, and it narrowly escaped demolition in 1995. Today, it's a proud part of the local culture and a good place for a memorable photo. In fact, the fan club hosts its own festival every year in July. This festival celebrates the birthday of the bottle and includes a colorful car show.
Super Museum
The Super Museum in Metropolis is a Superman fan's Mecca. The museum houses all sorts of Superman merchandise and memorabilia going back for well over half a century. Like the World's Biggest Catsup Bottle, the Super Museum is a beloved part of its neighborhood, and you can visit during the annual Superman Celebration every June for music, comic books, food, fan films, a 'Super Car Show', and of course, costume contests.
Illinois is filled with intriguingly specific subcultures and fun attractions, each with their own story. Make no mistake, Illinois is no place for the mundane, so give some of these places a look when you're in the mood for adventure.
---